Description
Supplements, vitamins and other nutrients to support: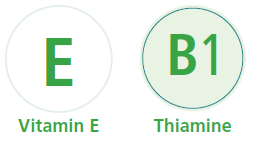 ✓ Calming
✓Good behaviour
✓Digestion
✓Gastric health
KEY FEATURES:
Thiamine – A B vitamin that plays a vital role in nerve transmission. Hard working horses or those on a high grain, low forage diet may have reduced production of thiamine in the hindgut due to stress or hindgut acidosis.
Vitamin E–  An antioxidant that helps to protect cell membranes from oxidative damage and maintain normal nerve and other functions.